how do you make a quality management checklist? If you are a beginner in the field of construction project management, then the following are some of the basic checklists for any reasonable project in construction.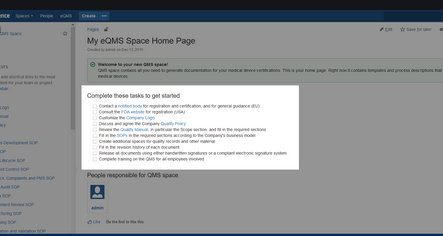 • Scope:
o Find out if the brief is able to cover the core purpose of the project, the work scope and if it identifies any documents which are relevant and stakeholders are able to sign off the project brief
o Did the stakeholders, who are relevant to the project, provide input which is appropriate in the brief's development?
o Did the stakeholders and the clients sign off on the brief of the project?
o Are all the relevant workers who are involved in the project, listed and with a clear understanding of the jobs and tasks which they are going to undertake, including all the items which the client obtains?
o Are all the requirements of the project, including the budget, the brief, the time frames, and the team standards of the project, ready for collection?
o Are the conditions and constraints which will impact on the delivery of the project identified.
• Procurement
o What is the project procurement selected? Cost plus free, lump sum, unit price, or guaranteed maximum price?
o Has the selection of the engineering, architectural, and other consultants who are required been managed?
o Are all the required specialists and disciplines advisers included in the team of the project?
o Are all contracts which are appropriately executed between the consultants and the clients?
o Are all the payments for the contracts for the consultants in the process of being processed?
o Did the stakeholders and the client provide the timing and requirements of services and materials and are they incorporated in the project program?
Ensure that everything is in order before the kick off of the project.
Categories: General
Tags: designlike